About LAWineFest 2018
Los Angeles' signature celebration of all things wine The LAWineFest brings wines and brews from around the world to your doorstep in a fun, relaxed environment. (Yes, we're the WineFest. But turns out even wine lovers need a break to sip something else new and noteworthy too.) The Fest also serves up boutiques to browse, gourmet nibbles and artisan merchandise for sale, and a chill vibe.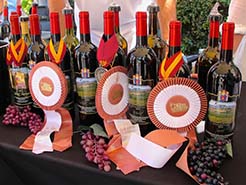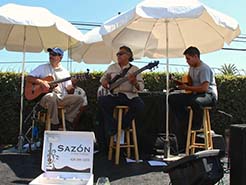 Jazz at the LAWineFest
The LA Jazz Society is excited to be the charity partner for this year's LAWineFest at THE ROW in Downtown Los Angeles. The 13th Annual Fest combines tastes of wines from California and around the Globe. The 'Celebration of All Things Wine' offers tastes from 50+ wineries, numerous craft breweries, plus artisan boutiques and gourmet food trucks for purchase.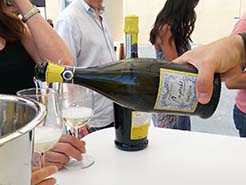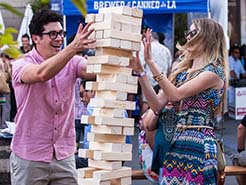 There is also a Boutique Wine Tent that offers tasting from boutique wineries producing under 2,000 cases of wine per year (separate ticket). The Fest offers live music each day, Saturday is Roots Rock and Sunday will be "Jazz at the Fest" with some of our exciting jazz friends.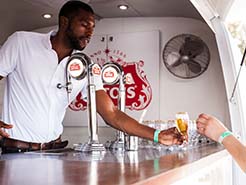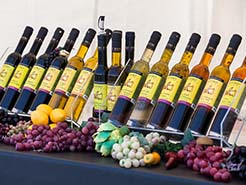 About the LAWineFest 2018
The LAWineFest is proud to be in its 13th successful year. This popular event blazed a trail in L.A. to bring wine and people together in a casual setting intended to welcome all. Now a local institution, we're known to reliably deliver a relaxed event that balances fun, exploration and education. Our goal is to help people explore their taste in a festive environment. Our unofficial motto: Drink what you like; Like what you drink!
Event details, prices, and schedule are subject to change without notice.
No refunds or exchanges. No one under 21 will be admitted.
LAWineFest urges all adults to consume alcohol responsibly and plan
transportation safely.
For more information or to purchase tickets please
visit

http://www.lawinefest.com



For map and location click

Here!